Dare to be bold with color! Our art consultants have each chosen a piece that makes a striking statement and draws the eye in an already dramatic room. Explore two perspectives for adding a work of art to an eclectic space.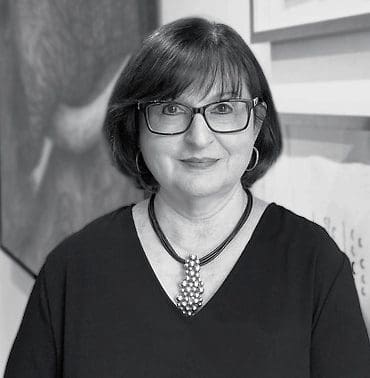 "Toro Bravo No. 51 by Joseph Adolphe is the perfect addition to this striking room.  The strength of the work and stunning imagery is captivating and demands the viewers attention."
—Mina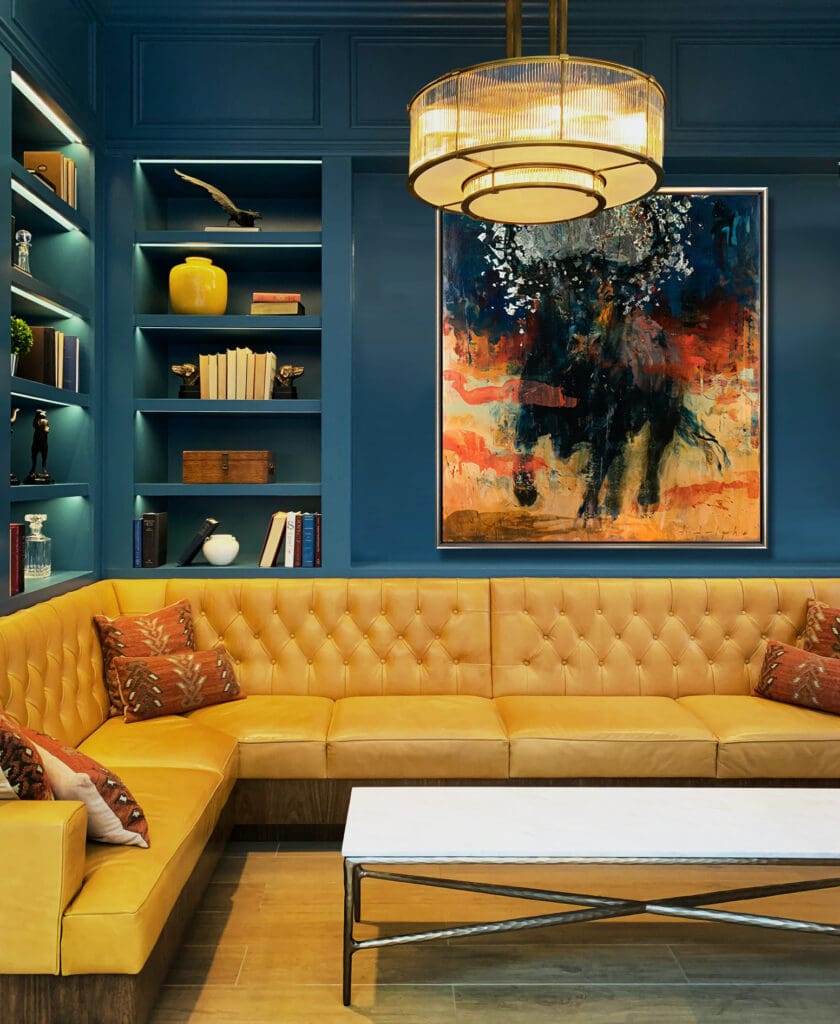 Adolphe: View More Work l On the Wall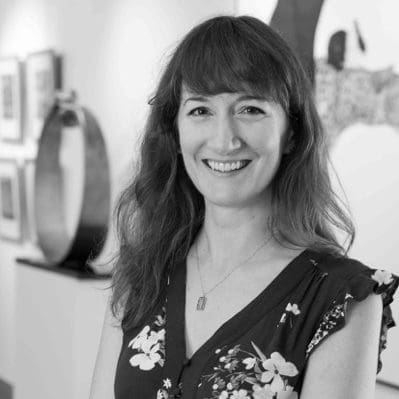 "I chose Hyunmee Lee's bold Reaching Distance for this library/study because it amplifies the dramatic and rich color palette of this stunning interior."
—Amy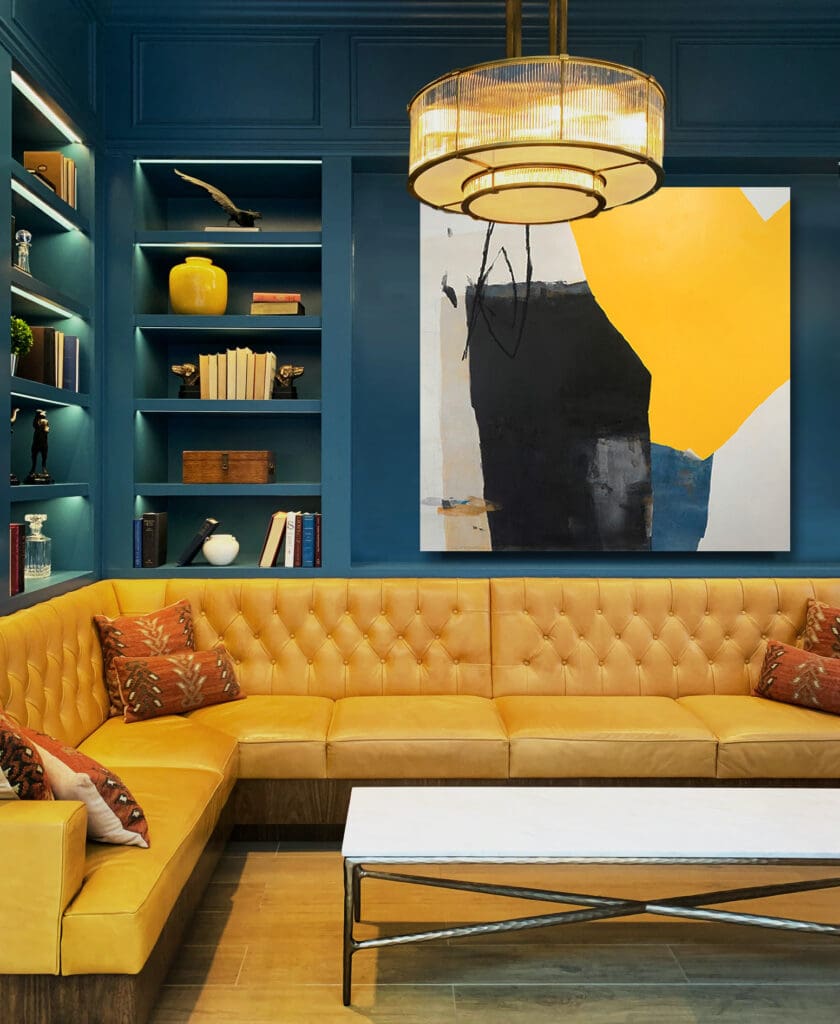 Lee: View More Work l On the Wall
Sometimes you just need to see a piece on your wall to understand how it will work with your room! Contact us to learn more about our complimentary at-home art showings or virtual presentations for our non-local clients.