Make your office come to life by adding some original art to the walls. Bringing color and intrigue into to your workplace, artwork can set a creative, energizing tone the minute your clients walk in. But that's not the only benefit—having art around the office has been proven to boost employee wellbeing, innovation, and productivity.
For inspiration, see how this commercial real estate office layered a dynamic collection of art into their space.
Office Entry Space: Ben Schwab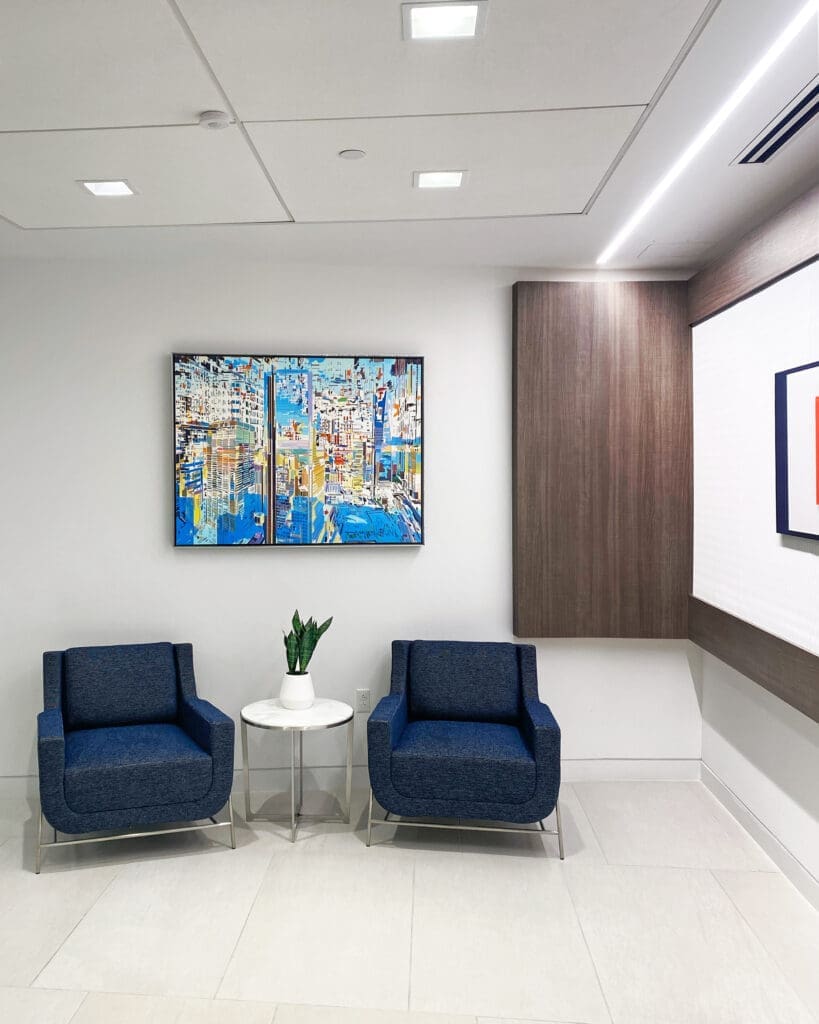 What better way to capture the hustle and bustle of the workplace than an abstracted cityscape like Ben Schwab's Substratum? This is a vivacious and kinetic piece that eagerly welcomes all who enter the space. Located at the front desk, Substratum can also be seen all the way down the hallway for everyone to enjoy.
Ben Schwab: View More | In the Studio
Manager's Desk: Aron Hill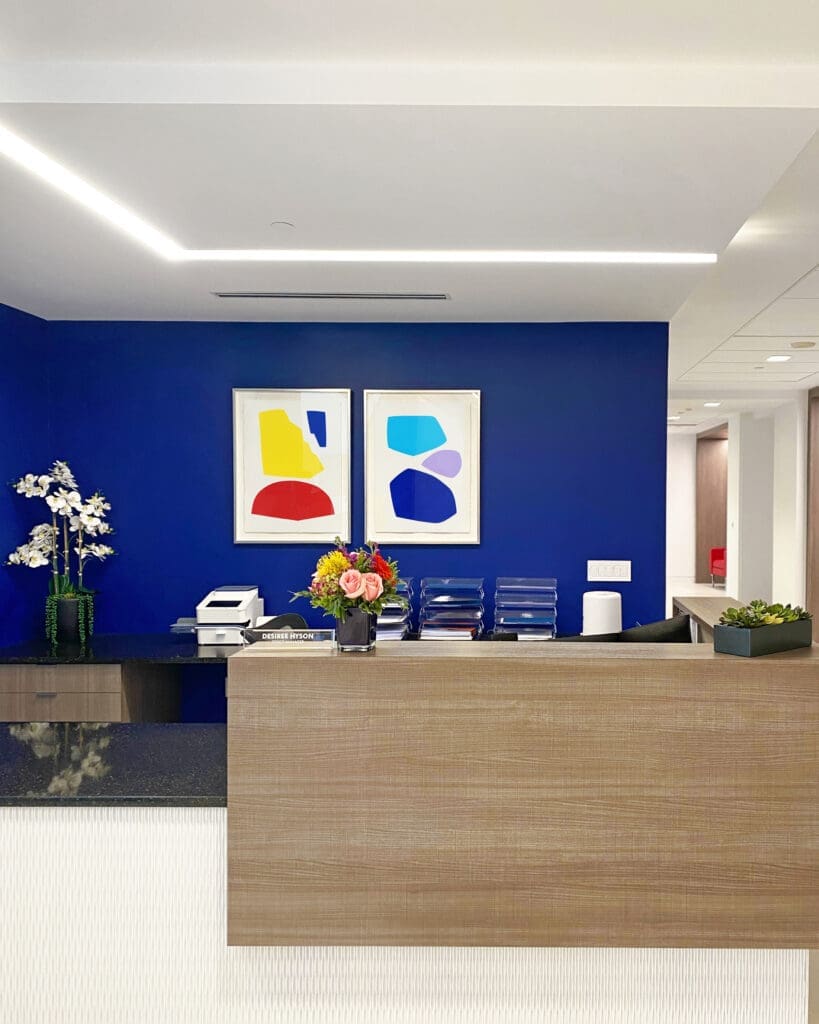 Aron Hill's geometric color-blocking paper pieces look like the finest gems against this jewel-toned blue wall. With their bold colors and clean lines, these pieces add an extra pop to the reception area. After the Faded Sun Has Set #3 and #1 are opposite Substratum, formulating a vibrant dialogue in the welcome space.
Aron Hill: View More | In the Studio
Main Office Area: Xan Padron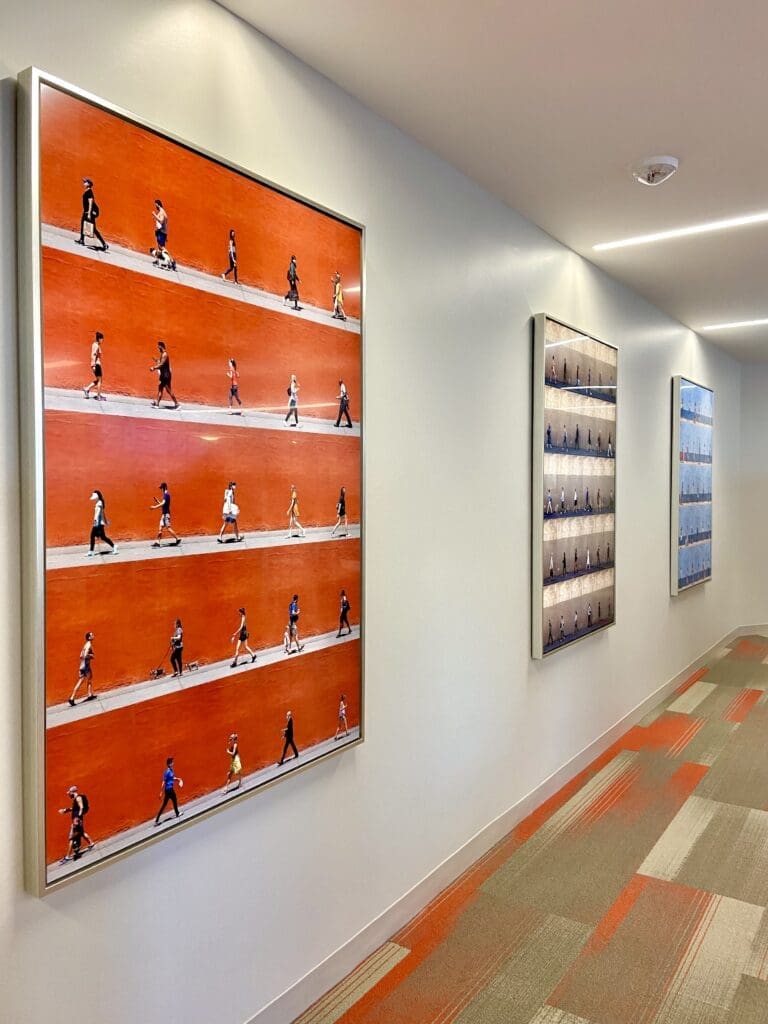 This wall of Padron photographs allows you to become a part of the artwork. The employees in this office blend in with the folks in these pieces as they go about their daily work, each with their own personality and flair. The colors of the backgrounds in the photos also beautifully complement the carpet and other blue accents throughout the office space.
Xan Padron: View More | In the Studio