Place artwork as focal point in your living room to create drama, add color, and express your individual style. Here are five new install shots to give you some ideas, whether your living space is traditional, contemporary, or eclectic.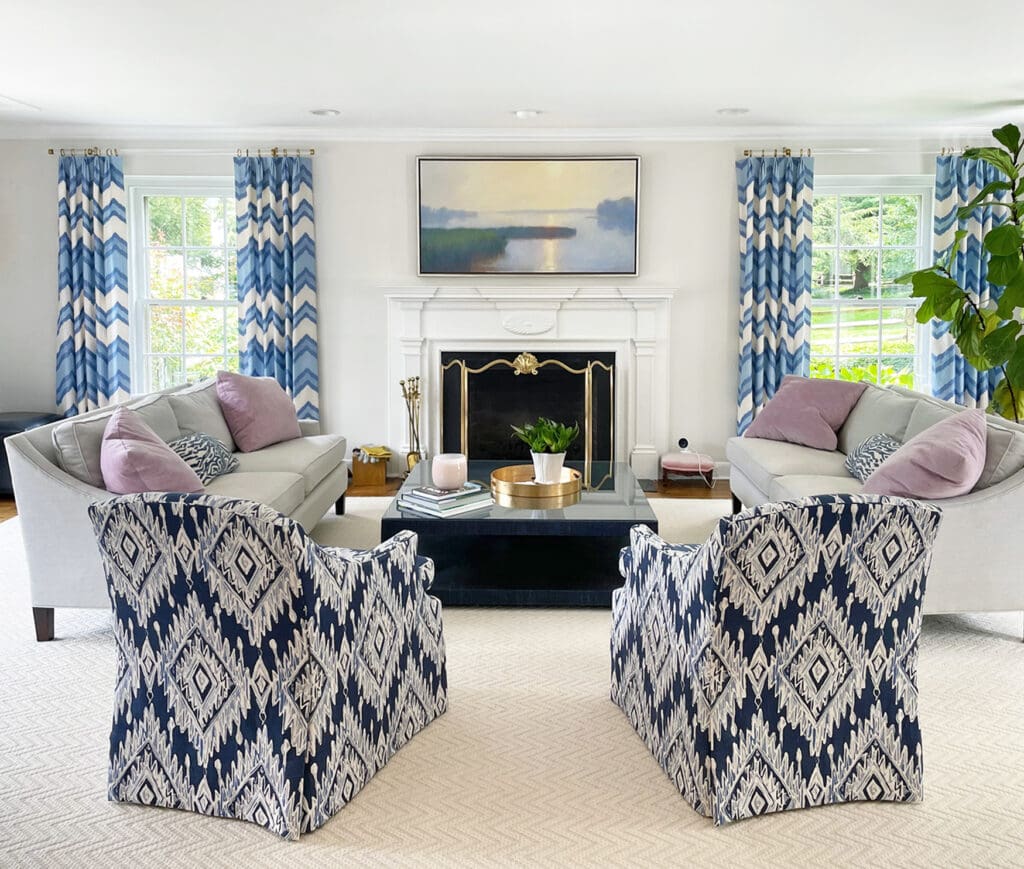 Sills' panoramic landscape brings its calming presence to this bright and cheerful space.
Sills: View More Work | On the Wall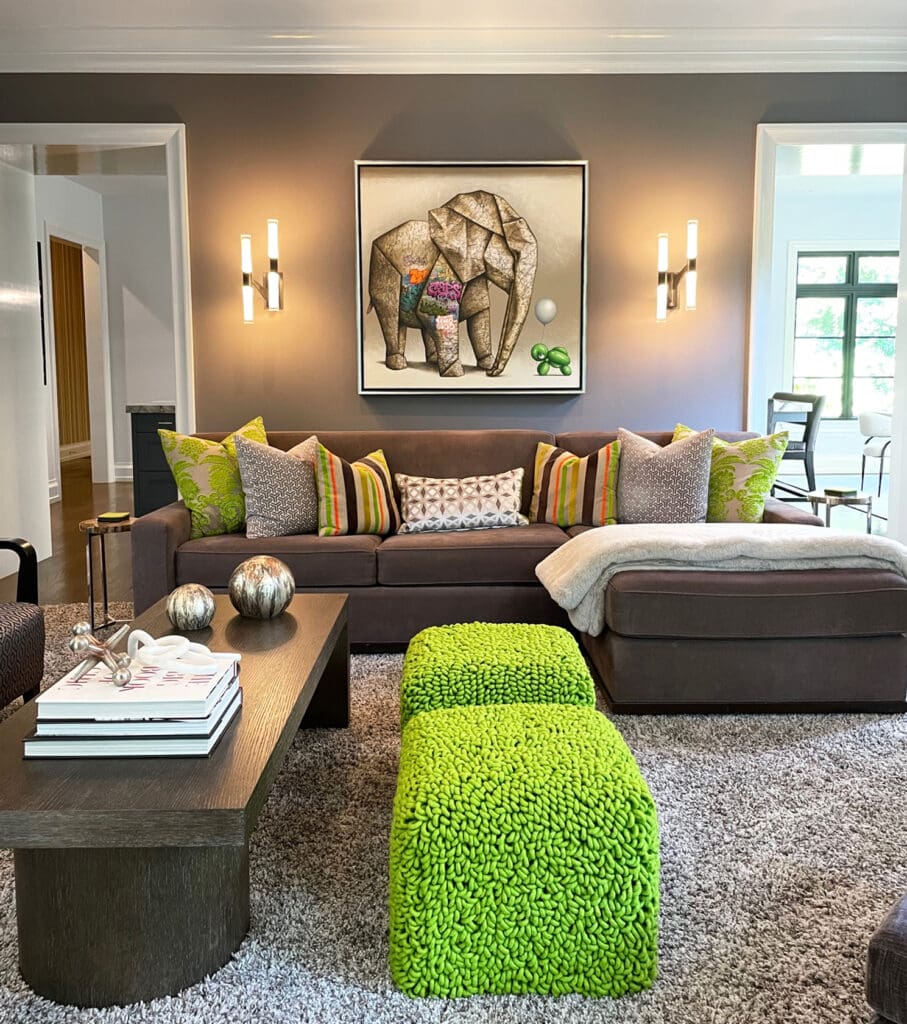 This client commissioned a special piece by Nathalie Boissonnault to complement their fun, contemporary living room decor.
Boissonnault: View More Work | On the Wall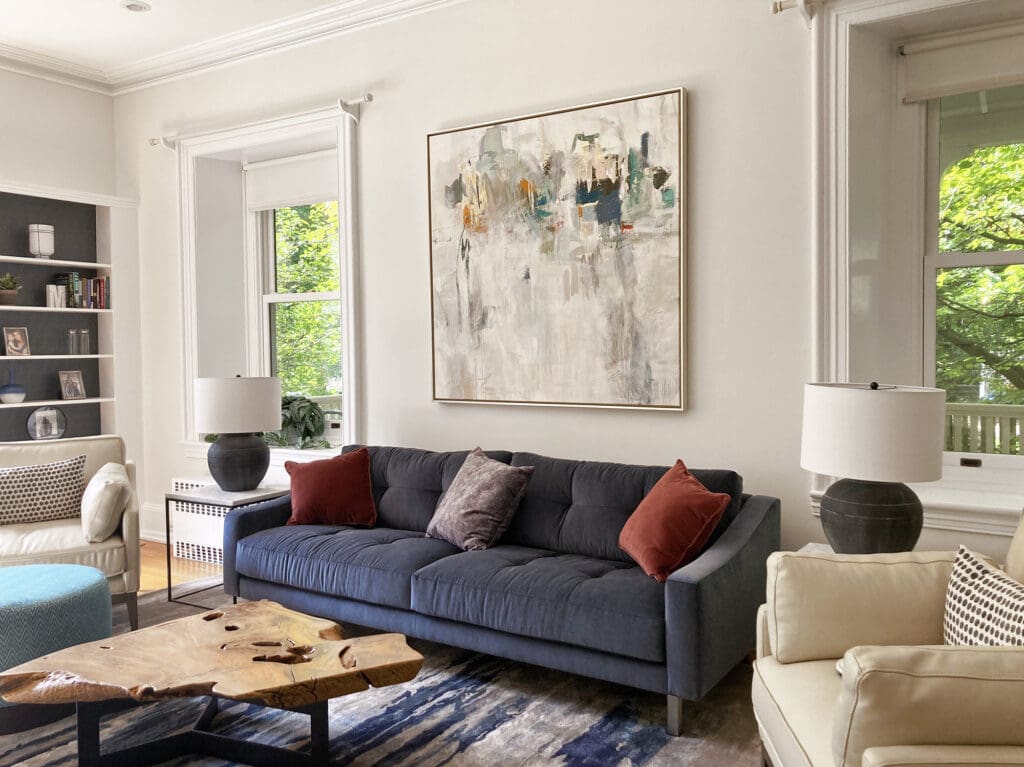 Softly Sassy is right! This quiet piece creates an intriguing composition over the sofa and picks up on some of the colors used throughout the space.
Jodi Maas: On the Wall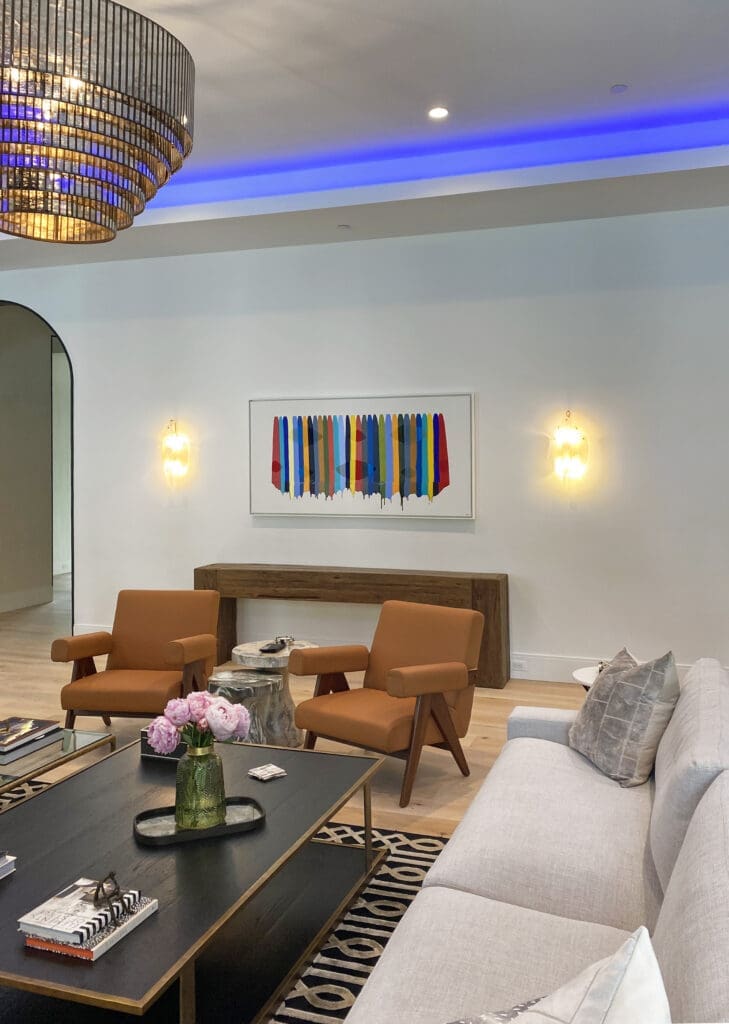 With unique lighting and architectural elements, this space calls for a strong work of art like this bold and playful de la Torre piece.
De la Torre: View More Work | On the Wall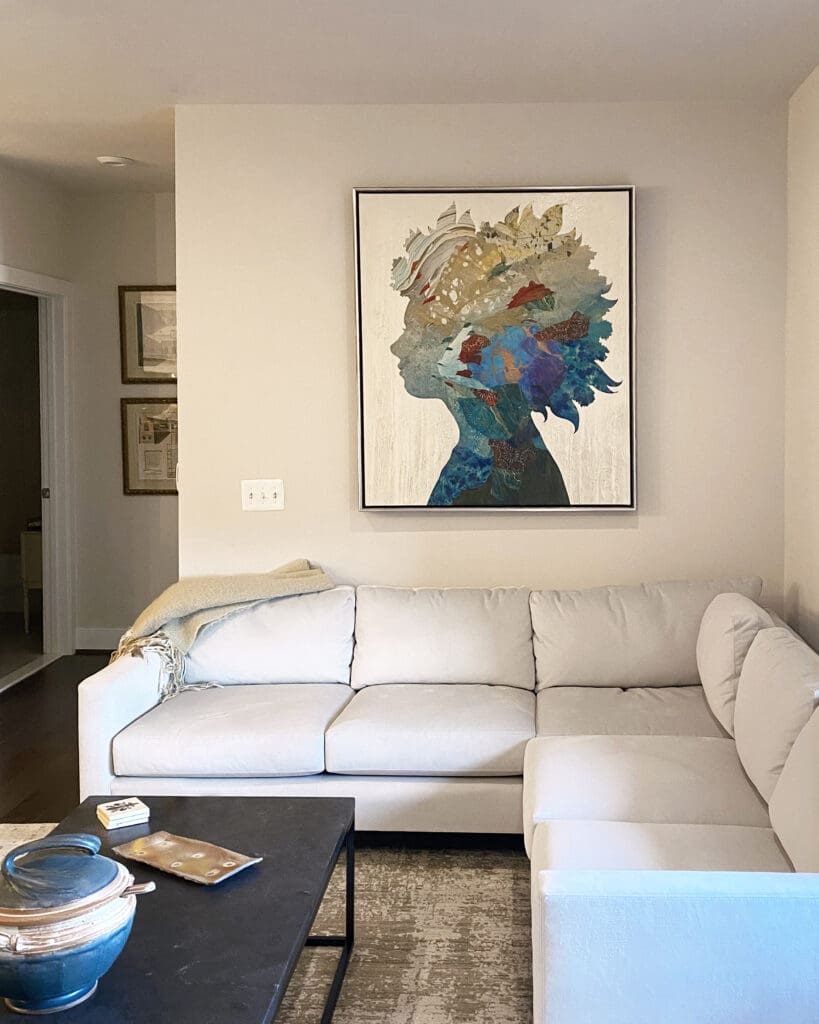 Peter's mixed media silhouette brings vibrancy, pattern, and texture to this cozy, understated living space.
Peter: View more Work | On the Wall
---
More Art & Design Ideas:
5 Ways to Place Sculpture in Your Home
Dining With a View
Working With Your Wallpaper